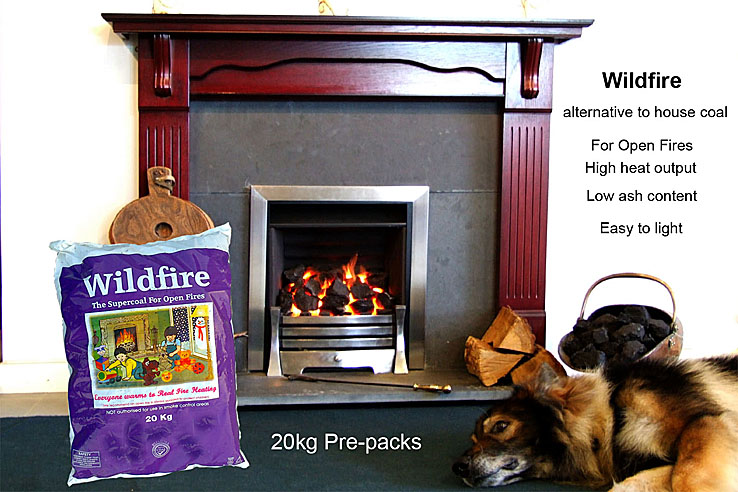 WILDFIRE
Wildfire is a great alternative to house coal. Burning hotter than house coal but with the same glowing intensity and lasting.
much longer, Wildfire coal gives off 20% less co2 and can be banked up over night.
For Open Fires.
High Heat Output.
Low Ash Content.
Easy to Light.
20Kg Pre-packs.
For more information on Wildfire & Pricing please contact our office who will be happy to help.
Delivery on 5 bags or more £4.00 per delivery.
---
If you are interested in Wildfire then call us on 01380 727266 about your requirements or email us on: