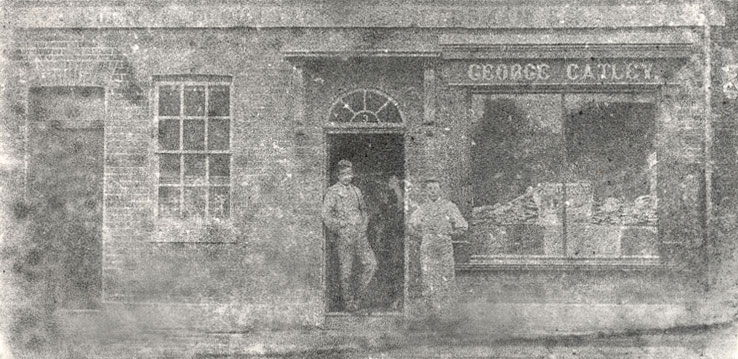 Shopfront with G. Catley and Assistant – The Green – Devizes – c1900
Catleys has been trading in the centre of Devizes for 125 years and up until 2006  was located near The Green, Devizes trading as a Corn, Flour, Hay & Straw merchant until the late 1960's.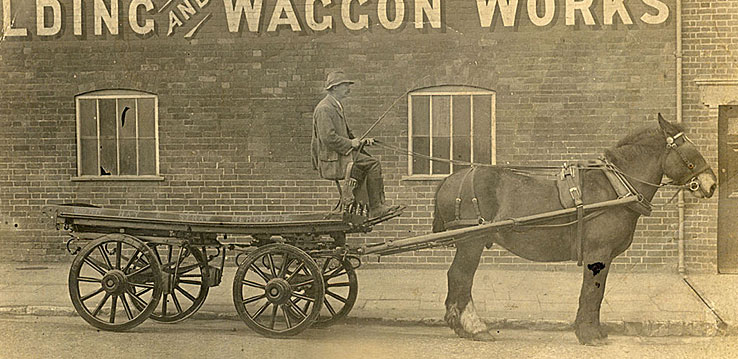 Bill Clack and the New Wagon c1910 – 1920
George Day started working at Catleys on Saturdays and school holidays in 1943 when he was 12 and remembers fondly many old characters of the district and the April and October sheep and horse fairs held on The Green when the town was full of gypsies. He took over in 1957 when his uncle, Bill Holloway died. Mr.Holloway had succeeded George Catley who retired in 1943. George Catley. a former mayor of Devizes, was a founder member of the Devizes Chamber of Commerce, which marked its 100th anniversary in 2005.
Catleys – The Green – Devizes  – c1957
In the 60's Catleys changed its focus from supplying Corn, Flour, Hay & Straw to concentrating on pet supplies, seeds, bulbs, garden sundries and in 1983 took over the Calor dealership from Moore & Bush. Shortly after, adding Air Products industrial & "pub" gas distribution to the range of services provided.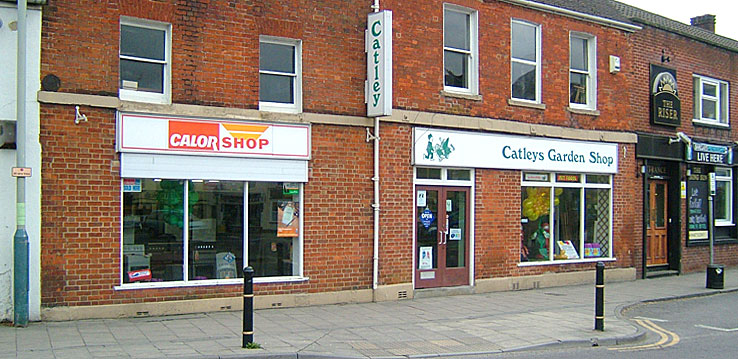 Catleys – The Green – Devizes  – c2005
On moving into new premises on the  Hopton Industrial Estate in 2006 they dropped the pet & garden supplies side of the business to concentrate on gas supplies, installations and appliances.

Catleys – Hopton Industrial Estate – Devizes  – c2006
The business is now run by Ian Day, George's son, carrying on the family tradition of providing a friendly and efficient service for all their customers.
---
To find out more about the services that we offer please browse our website
or: call us on 01380 727266 and talk to one of our specialists about your requirements
or: email us on: