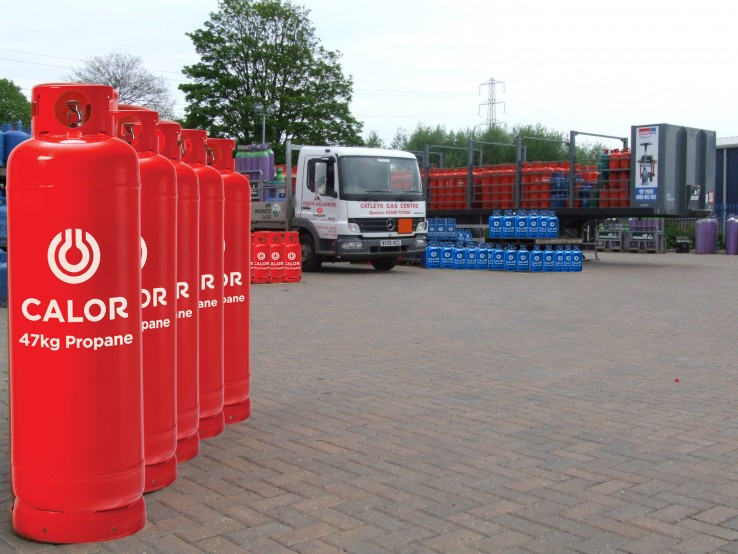 Catleys Gas Centre has been supplying Calor Gas, the UK's leading LPG supplier with 77 years' experience in the LPG market, since 1983.
Our customers know they can rely on Catleys to have have their gas delivered on time – whatever the weather – thanks to our dedicated delivery team.
Why choose Calor LPG
LPG (Liquefied Petroleum Gas) has been used as the nearest alternative to mains gas for over 65 years – with over 150,000 rural homes across the UK enjoying its convenience, flexibility and environmental credentials.
About LPG
A recycled product, LPG is available as butane or propane. Butane is usually supplied in gas bottles and is most compatible for indoor use where it's perfect for portable gas heaters during the winter months. Propane suits outdoor storage. Supplied in cylinders or in bulk for storage in tanks on the customer's premises, it is primarily used for central heating, cooking and powering BBQs during the summer.
Benefits of LPG
LPG is the best choice for rural communities – providing a reliable and versatile heat source for homes.
It has the lowest carbon emissions of all fossil fuels* so you can do your bit for the environment and save pounds at the same time.
It's perfect for controllable cooking, efficient home heating and real flame fires.
LPG can be stored underground, out of sight, so as not to spoil your view of the garden.
It burns quietly and cleanly with virtually no soot, very few sulphur emissions or smells within the home.
With options for both an LPG tank and gas bottles, it's ideal for a wide range of applications indoors and outdoors.
LPG boilers take up minimal space and require less maintenance than oil boilers.
(From the Calor Gas website www.calor.co.uk)
---
If you are interested in Calor Gas then call us on 01380 727266 and talk  to one of our specialists about your requirements or email us on: