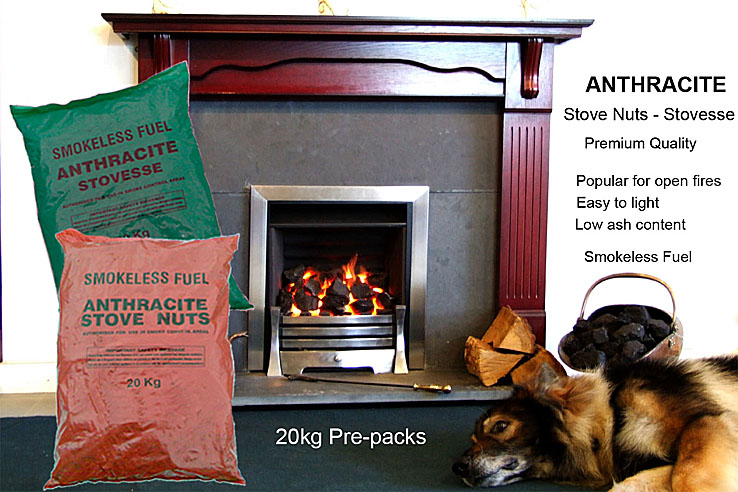 ANTHRACITE STOVENUTS
Stovesse – Premium Quality Smokeless Fuel
Anthracite Small/ Large Nuts is a natural smokeless fuel, ideal for use in cookers, boilers, and other closed appliances. Anthracite nuts pack together tightly to create an intense and long lasting fire bed which is popular with those looking for efficient heat.
Popular for Open Fires
Low Ash Content
Easy to Light
For more information on Anthracite coal & Pricing please contact our office who will be happy to help.
Delivery on 5 bags or more £6.00 per delivery.
---
If you are interested in Anthracite Stove Nuts then call us on 01380 727266 about your requirements or email us on: