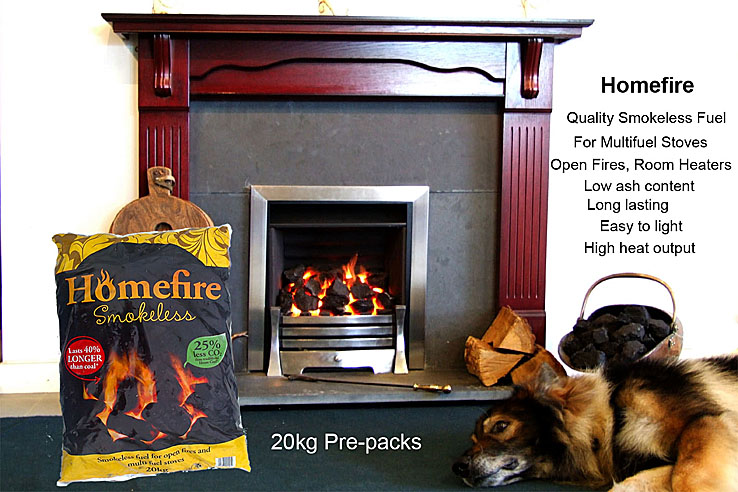 HOMEFIRE
Quality Smokeless Fuel
Homefire has been the nation's number one choice of smokeless fuel for over 50 years, having earned its reputation as the best performing smokeless coal we make, lasting upto 40% longer
than traditional house coal and giving off 25% less co2. Homefire is by far one of the cleaner options for burning.
For Multifuel Stoves
Open Fires and Room Heaters
Low Ash Content
Long Lasting
Easy to Light
High Heat Output
For more information on Homefire smokeless Coal & Pricing please contact our office who will be happy to help.
Delivery on 5 bags or more £6.00 per delivery.
---
If you are interested in Homefire then call us on 01380 727266 about your requirements or email us on: