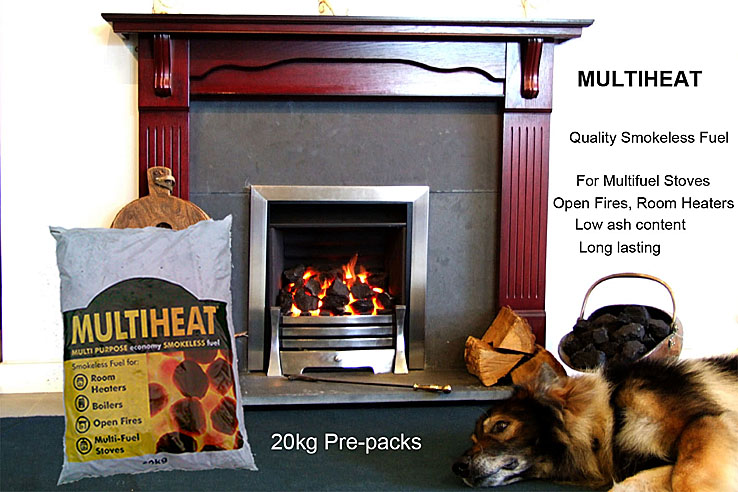 MULTIHEAT
Multiheat is a smokeless Coal and clean burning, compact smokeless fuel specially designed for use on open fires and multi fuel stoves. It gives good performance, burning longer than house coal with a gradual and consistent release of heat.
For Multifuel Stoves
Open Fires and Room Heaters
Low Ash Content
Long Lasting
For more information on Multiheat & Pricing please contact our office who will be happy to help.
Delivery on 5 bags or more £6.00 per delivery.
---
If you are interested in Multiheat then call us on 01380 727266 about your requirements or email us on: